Carpet Cleaning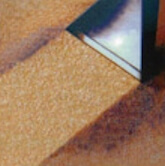 Carpet Cleaning Services from Carpet Clinic
PUT THE MAGIC BACK IN YOUR CARPETS…
Relax in the knowledge that our system is kindness itself. It will not harm your treasured soft furnishings or carpets.
There is no abrasive mechanical action just warm water and our unique ultra-gentle cleaning solution. It works by power jetting our special solution deep into the pile of your carpets, while simultaneously extracting the grit, grime and stain laden moisture back into the machine.
It leaves your carpets incredibly clean, with no residue and very nearly dry, having raised and restored the flattened pile. You'll extend the life of your carpet too. Remember, your carpets are a major household investment! Deep-cleaning your carpets is far cheaper than replacing them.
Nobody, can give your carpets a revitalising deep-clean the way we do! Our scientific cleaning techniques leave them looking as good as new again. We guarantee you'll be amazed…and delighted!
Further carpet cleaning information
At Carpet Clinic we only use top quality cleaning products for the most effective stain removal possible for your carpets, be they wool, wool mix or synthetic. The Carpet Clinic technician will pre-vacuum your carpets, treat spots and will use a cleaning method that will preserve the integrity and colour of your carpets. After the cleaning process we recommend the application of our stain resistant product –See Stain Shield Protection – this treatment provides advanced protection from soil, water and oil based soiling and helps increase the life of your carpets and upholstery.